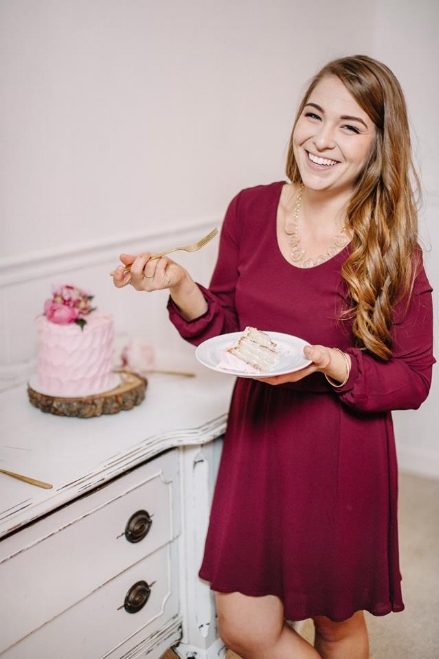 Image by Sarah Houston Photography
I'm excited to feature Amanda of Sorby Sweets on the blog today! She's been my family's go-to for all of our special occasion cakes and she's the first person I refer to my brides when they ask for recommendations! Head over to Sorby Sweets to learn more about her amazing cake design business and to book her for your next special occasion cake…your life will be changed!
You can also find out more about her services by visiting her website and social media:
---
Popular Wedding Cake Trends: What is the best fit for your wedding day?  
Hey ya'll! Amanda here, business mama to Sorby Sweets (a cake design company based in Fredericksburg) and guest blogger today!
One of the hardest things about planning your wedding day, from the centerpieces to the cake, is filtering through all the Pinterest and Instagram pretty and really dialing in on what you want and what is practical for you and your sweetheart. Honestly, there is a little bit of information overload especially when you live in a popular wedding area like central and northern Virginia, so what I've done is compiled a list of the three most popular wedding (and truly my favorite) cake trends that will compliment any wedding theme and budget to help facilitate the planning process!
3. Cupcakes. Cupcakes have become an extremely popular option recently – especially for the low-maintenance couple.  A small one or two tier cake is often ordered with several dozen cupcakes so as not to miss the cake cutting photo-op but to also alleviate the need for anyone to cut a gigantic cake. Between custom toppers and wrappers, cupcakes are easily customized to coordinate with the overall wedding theme and are sometimes cheaper than a big cake!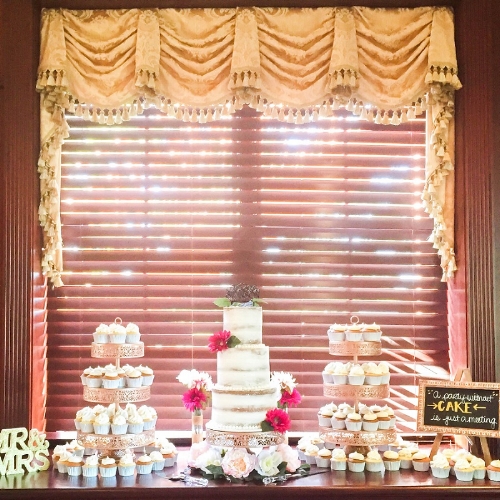 2. Naked Cake. Naked cakes are newer on the cake scene but oh so fun! Naked cakes are essentially cakes without the thick outside layer of frosting hence the term "naked!" These cakes are simple but easily adorned with flowers or other décor and add a fun twist to an otherwise traditional wedding. This is a great option for those that aren't huge fans of buttercream or fondant.
1. Textured Buttercream. Hands down, the most popular wedding cake style that I make are these textured buttercream beauties. What makes them so appealing is their traditional "wedding cake" look because they are typically multi-tiered and white. They have, in my opinion, the perfect ratio of buttercream to cake which helps lock in freshness and makes freezing especially easy if you choose to save your top tier, AND these cakes make the perfect canvas for any assortment of fresh or fake florals, toppers or other fruit/ornaments.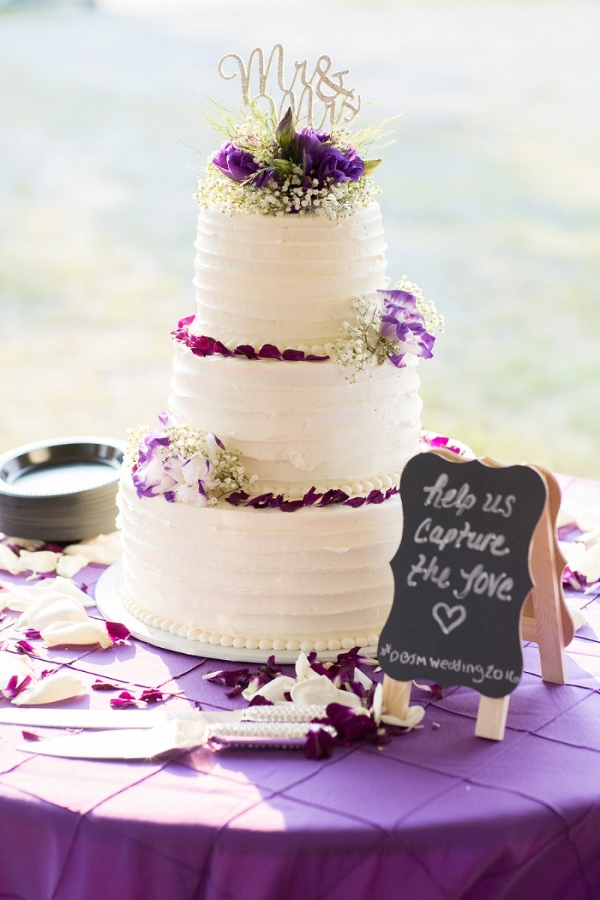 Despite all of the many options that are out there for cake, cupcakes and other desserts, the most important thing to remember is that no matter how big or small, extravagant or simple, your guests are there to celebrate you!
---